Plan Your Fence
Cleanline has designed a system that is easier than you think. Whether you are a contractor or a DIY we are available answer your questions. We have created a document that will self populate all your materials needed after filling in a few fields. This sheet can be then printed and brought into your local dealer for easy ordering. If there isn't a dealer in your area you can send it to info@shiftsupplies.com and we will contact you with a quote.
STEP 1
Determine the style of fence and board color.
STEP 2
Figure out the height you would like your fence to be we have three standard height's. For standard heights please refer to our product cut sheets. If you would like your fence to be higher you will have to add extra boards to the fence calculator. If you would like a shorter fence you may just want to build out the parts needed on the calculator.
STEP 3
Laying out your panels. Our panels are 70 7/8″ wide from center of post to center of post. Figure out your total linear footage and enter it on the fence calculator this will self populate your number of panels needed.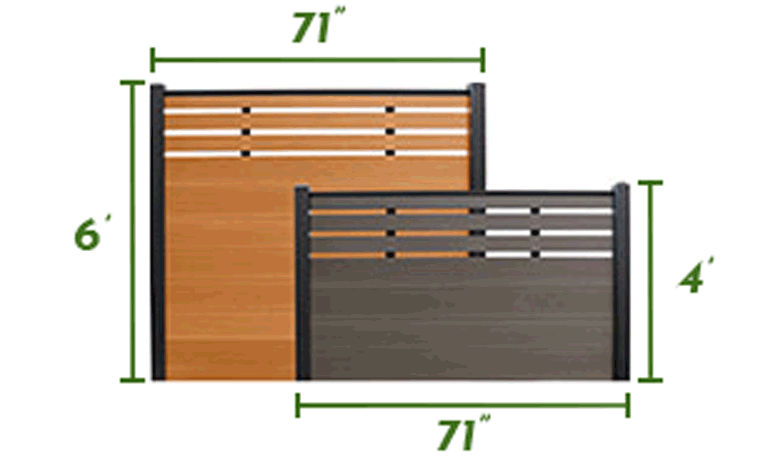 STEP 4
Determine the method you will be using to mount your posts. There are two main methods. The first method is to burry the post in concrete. The second is mount the post to a concrete slab or retaining wall using our base mounts. This will determine the length of post needed.
Make sure to keep in mind if the ground or wall is sloped you will have to step down your fence and you will need a longer post on the lower side. A simple way to figure out the length of your step down is run a string line level starting from the high side and measure from the string to the ground on the low side.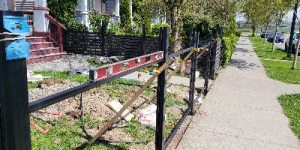 Plan a Fence Using Our Easy Estimator